Saturnday 11/16/19
Wodensday evening I was picked up by Jan and Stephanie for an intimate Kava ceremony at the home of Ian and Alison. The other participants were Jason and Heather. This was a new experience for me. Jan is Filipino and Viking, and amazingly knowledgeable regarding Polynesian mythology, customs, culture and history. He prepared the kava in a big wooden bowl, and served it around the circle in cocoanut halves. We emptied two bowls, with a smoking break between. And after the kava ceremony, I did a CAW-style water-sharing ceremony.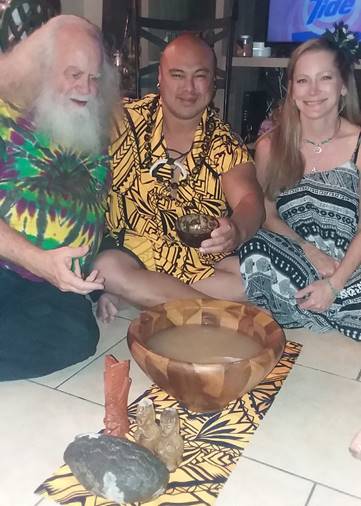 The overall effect was one of peaceful relaxed harmony and familial companionship. Jan told us that in the Islands, when a war was about to break out, the rival chiefs would sit down and have a kava ceremony; after which no one wanted to fight. I wish we could introduce this into Congress!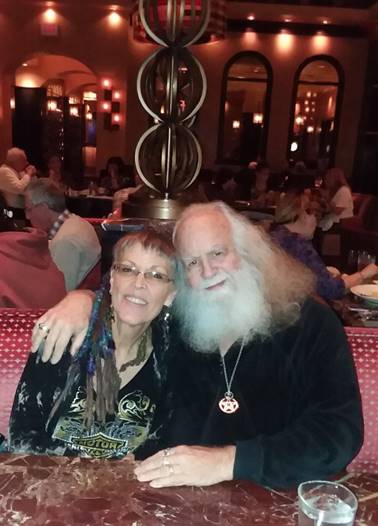 On Thorsday we took Samina's giant dog, Jester, for a long walk in the park, and then had lunch at the Sunrise Coffee House. In the afternoon I packed for my return to Califia. Then in the evening we went down to the Strip for dinner at the Grand Lux Café in the Venetian (where Samina works as a singing Gondolier), followed by a show at the Palazzo ("place"). Dinner and a show; after all, I'm dating a Vegas showgirl!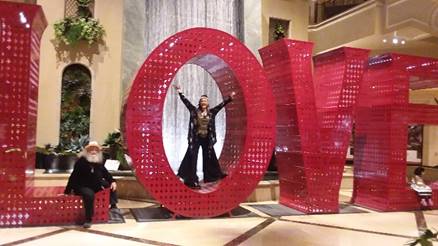 The show was "The Atomic Saloon," a raunchy Western-themed production in a theatre that looked like a fancy Old West saloon, dance hall and bordello. The main circular stage was in the center, and was able to rotate for some of the acts. Of course, I couldn't take any pics during the performance. The performers were amazing—dancers, singers, gymnasts, aerialists, hula-hoopers, comedians. And all of them—male and female—almost preternaturally beautiful as well as talented. Samina said they're all Russians.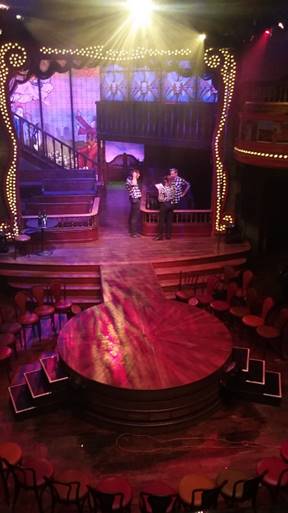 Friday morning Samina drove me to the airport for my return trip to San Francisco, where I'll be staying with new friends for another 10 days, until I go up to Santa Rosa for Thanksgiving with my kids.
For previous Journal entries and more, be sure to check out my personal website: www.OberonZell.com. There are links there where you can buy my books, statues, jewelry, posters and more.
#pagan #wizard #ozpatreon #iampaganandivote #2020visionawakening